Sizzling with Top-Tier HVAC & Air Quality Services
Cross Heat & Air is committed to ensuring your comfort to every degree. Our extensive range of professional services has been designed to accommodate any heating, air quality, and A/C replacement, repair, and installation needs, turning your house into a home.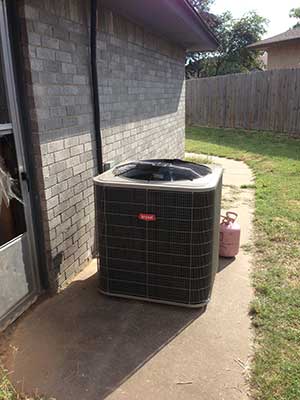 Crossing Boundaries in Heating and Cooling
Whether you're starting fresh or upgrading your existing systems, we've got your back. Our array of services include:
New Installation: Equip your space with high-quality heating, ventilation, and air conditioning (HVAC) systems installed by our experts.
Upgrade and Replacement: Enhance your comfort level with our upgrade and A/C replacement services for outdated or dysfunctional units.
Indoor Air Quality Specialists: Dive into pristine air with advanced solutions like air cleaners, humidifiers, ventilators, ultra-violet lights, and more.
Preventive Maintenance: To prevent is better than cure—our preventive maintenance services ensure your systems stay in prime condition.
Service Agreements: Secure your peace of mind with our service agreements, ensuring regular check-ups and prompt services.
Repair Service: From minor hiccups to major breakdowns, our repair services ensure your comfort isn't compromised.
Commercial Services: Keep your business running smoothly with effective HVAC solutions tailored for commercial spaces.
More Than Just Heating and Air
Our expertise doesn't stop at standard HVAC services—we go a step further:
Air Duct Sealing: Improve your system's efficiency with our professional air duct sealing service.
Natural Gas Piping: Benefit from the efficiency of natural gas with our secure and professional piping services.
Trust Cross H&A for Comfort Just a Call Away
Ready to embrace the Cross Heat & Air experience? Contact us at (580) 819-1089 or email us at crossheatandair@gmail.com for expert heating, air quality, and A/C replacement, repair, and installation solutions. Join our comfort vanguard on Facebook and stay updated on our latest offerings and tips—Cross Heat & Air: crafting comfort since 2010.