Spreading Comfort Across Oklahoma with Cross Heat & Air
At Cross Heat & Air, we're more than a local A/C repair and installation business; we're a community partner journeying with you to create the perfect home environment across Oklahoma.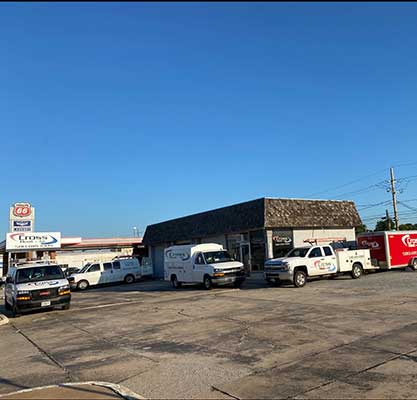 The Cross Heat & Air Promise: Making a Difference in Your Home
Over the past 13 years, we've specialized in heating, air conditioning, and air quality solutions, shaping how our communities live. Our HVAC services include installation, A/C repair, and maintenance, ensuring you're never more than a call away from a comfortable home. As for air quality, we step up with air cleaners, humidifiers, ultra-violet lights, and more for breathable, clean air indoors. And our commitment shows in the high-quality work and honest service we deliver unfailingly.
Our work can be seen in homes across:
Weatherford, OK
Clinton, OK
Elk City, OK
El Reno, OK
Thomas, OK
Making Comfort Accessible: Reach Cross Heat & Air, Anywhere
At Cross Heat & Air, our personalized approach extends beyond specialized service offerings. It's about being there for you, no matter where you are. Our team of experts is always ready to cross towns to bring our professional, family-operated service to you.
Get in Touch with Cross Heat & Air Today
Change the way you experience comfort at your home. Call us at (580) 819-1089 or email us at crossheatandair@gmail.com for expert A/C repair and installations. We look forward to partnering with you and making your home a comfortable haven.
We're Just a Like Away on Facebook. Get in Touch Today!
Be part of our growing comfort community on our Facebook page. Hit "Like" and keep your finger on the pulse of HVAC trends like efficient heating and A/C repair, maintenance tips, and service information. Connect with us at Cross Heat & Air, the heart of home comfort in Oklahoma.
Local Reviews
Cross Heat & Air Rated 4.78 out of 5 stars based on 37 customer reviews